Oxford Community Aquatic Centre
This is an outdoor heated pool which is open seasonally from late November until late March. The facility includes a 4-lane 25m lap pool with an easy access ramp and a smaller learners pool with a toddlers stand for smaller children.
Programmes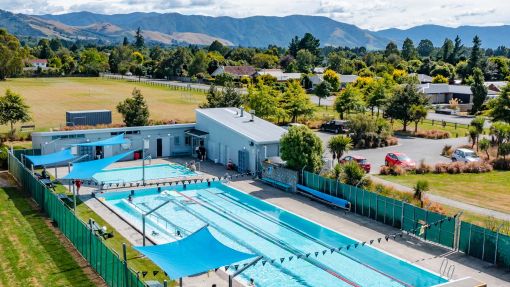 Programmes and activities available include:
Learn to swim and water safety programme
Schools swimming lessons
Aquarobics clases from 8.30am Tuesday and Thursday
Lane swimming
Pool Guidelines
To ensure the safety and enjoyment of all our users we have the following pool guidelines:
Children under the age of 5 must have an adult in the water with them at all times
Each adult can supervise up to two children under the age of 5
Children aged 5 - 7 years (inclusive) must be actively supervised by an adult at all times
Please walk around the poolside
Ensure you have a 20 minute rest from the water after eating
Please follow the instruction of the lifeguards
Please see a staff member before using any camera equipment inside the facility
Pool Availability
For pool availability and current bookings please see operating hours section
Location
7 Burnett St, Oxford 7430
Waikuku Beach Paddling Pool
The Waikuku Beach Paddling Pool generally opens around Labour weekend and runs through to April.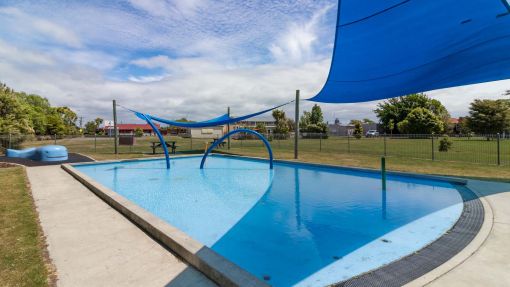 The pool features a graduated depth and several water features to keep the young and young at heart entertained.
It is free to use and while our Aquatics staff maintain it daily, it is not lifeguarded.
Pool Availability
The pool is available to use from around Labour weekend to April each year. Keep an eye on our Facebook page for opening and dates.
Location
Domain Rd, Waikuku Beach 7402
Other Swimming Pools
Last reviewed date: 06 Aug 2023