Events and storytelling are great ways to increase understanding and awareness of different cultures and backgrounds. They bring to light some of the challenges migrants experience and highlights all the wonderful things, including knowledge and skills, that they bring to our communities.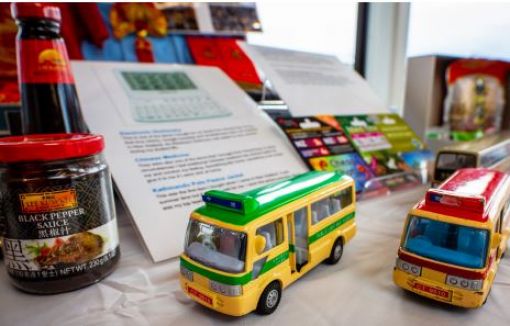 Packing for a New Life - Suitcase Exhibition
What would you take with you if you were packing for a new life?
This was the question asked by the Waimakariri Migrants and Newcomers Group when they launched a suitcase exhibition in 2019 to promote cultural awareness and understanding in the Waimakariri District.
The exhibit presented the contents of suitcases migrants from different parts of the world including Filipino, Hong Kong, Indian, Hungarian, Tongan, Albanian, Dutch, French and Samoan.
The exhibit travelled from Waimakariri to Kaikoura to support and inspire a similar exhibit embracing multiculturalism.
Read the Stories
Migrant Stories
Immigrants comprise an ever-increasing percentage of Waimakariri's population, and in recognition of this the Global Locals of Waimakariri, in partnership with the Office of Ethnic Communities, Oxford Community Trust and Waimakariri District Council, we share some migrants stories, including videos, which cover the highs and lows of settling in a new country.
Fitting in and Making Friends
How We Got Here
New Zealand Culture
The Challenges
Last reviewed date: 28 Nov 2023