We've got some road works coming up.
Pavement repairs on Lower Sefton Road starting on Tuesday 24 October and the work will take 3-4 weeks. Lower Sefton Road will be closed between Toppings and Wylie Roads with a detour in place between 7am and 6pm (please see map below). The road will reopen overnight and on Sundays.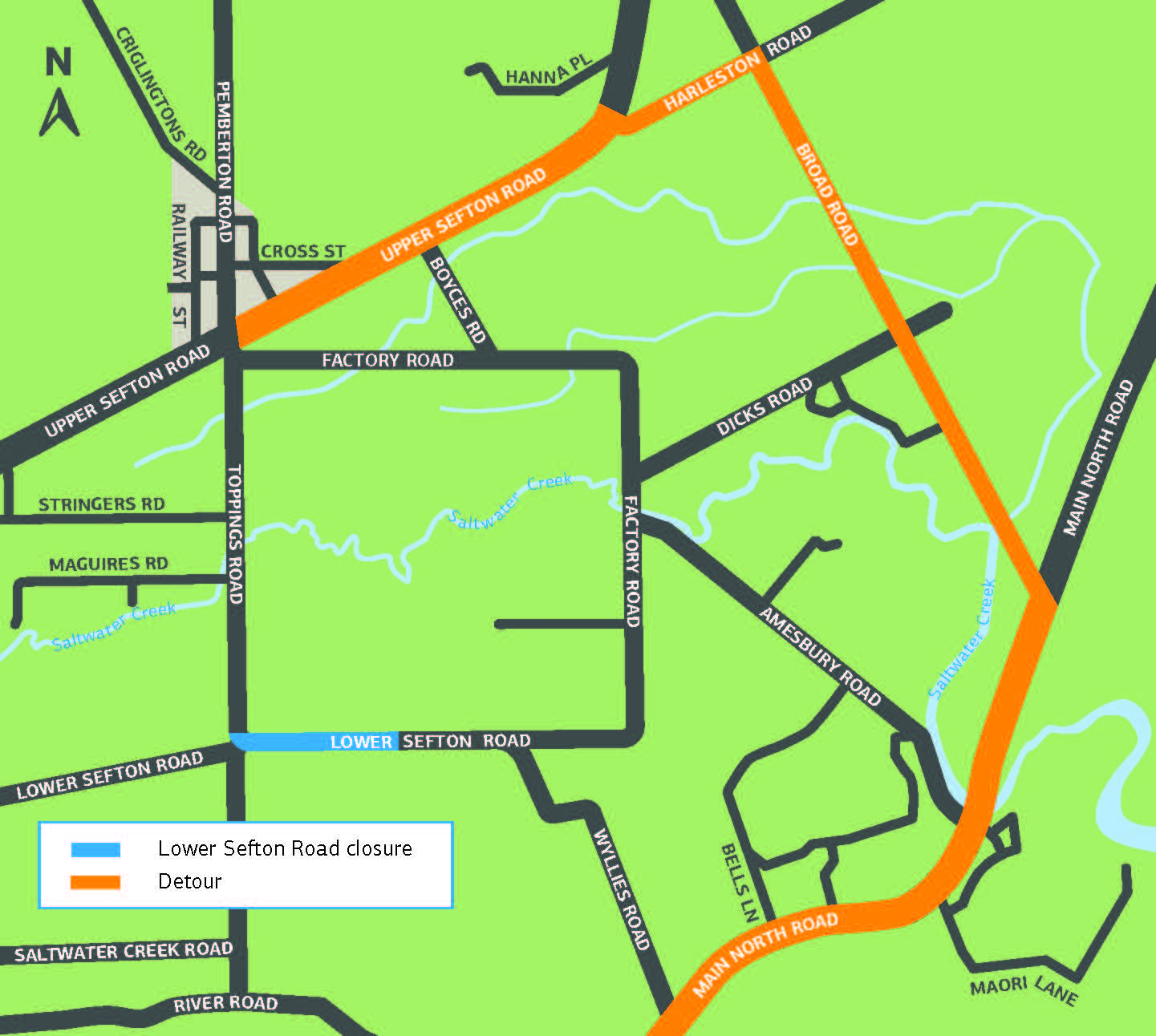 ---
Asphalt resurfacing on Ashley Street between Coldstream Road and Rickton Place on 26 & 27 October between 6am and 3pm. Northbound traffic will be diverted via Kingsbury Ave, Enverton Drive and River Road. The intersection at Coldstream Road will be closed.
There will be signage in place - please follow directions. Thank you for your patience.