Waimakariri District Council is looking forward to celebrating Welcoming Week (Te Wiki O Manaaki) from this Friday 1 September.
Welcoming Week is an opportunity to celebrate our welcoming values through local events and initiatives that foster mutual understanding, stronger connections, and deeper belonging among all of us — particularly long-time residents and newcomers.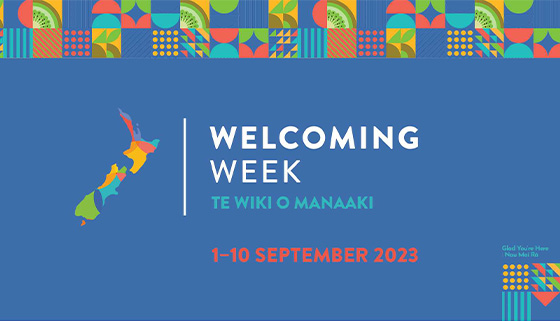 This year's theme is nau mai rā — glad you're here! Council is holding a number of events in our libraries that will bring people together over a cuppa and cake to meet with staff and other newcomers and find out useful information and ways to get connected.
Waimakariri Welcoming Week Sessions:
Friday 1 September 4.30-6pm – Rangiora Library
Sunday 3 September 1.30-3pm – Kaiapoi Library
Tuesday 5 September 10.30- 12pm – Rangiora Library
Thursday 7 September 10-11.30am – Oxford Library
Friday 8 September 3.30-4.30pm – Kaiapoi Library
For more information, please contact Carolyn Boswell, Community Development Facilitator [email protected]