Waimakariri Libraries and Council have organised a series of events to celebrate NZ Chinese Language Week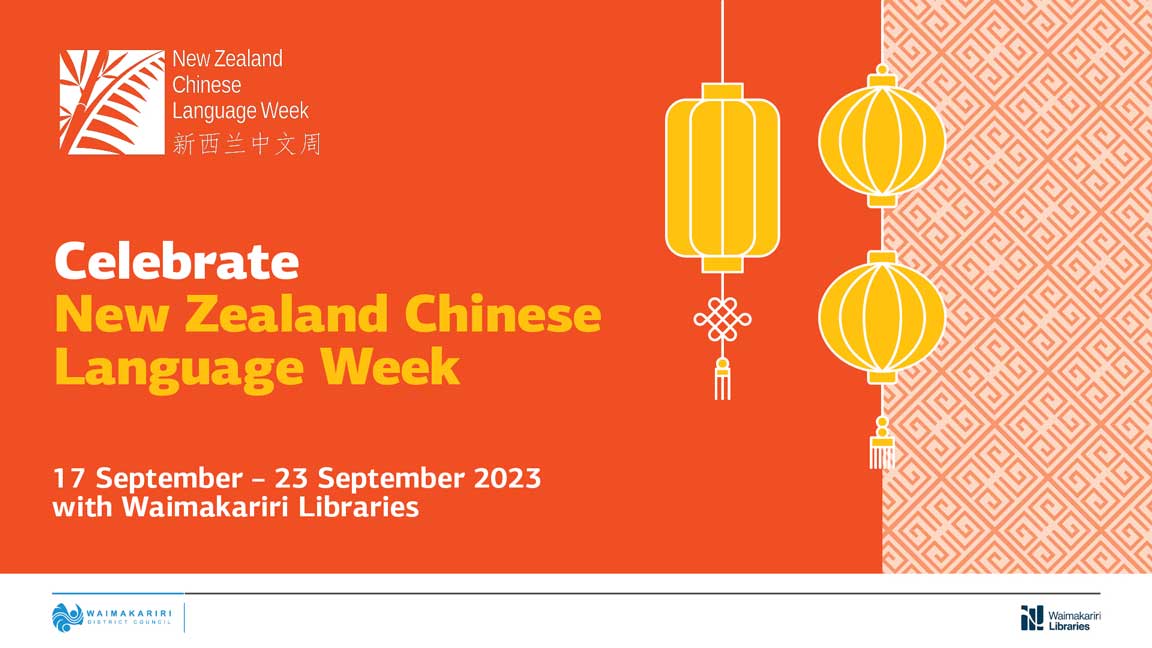 All events are held at the Rangiora Library.
Mid-Autumn Festival
The Mid-Autumn Festival is the second most important festival in the Chinese calendar after Chinese New Year. Families gather in union to watch the full moon, and to share a special pastry called a Mooncake. Children love the festival for its special paper lanterns too. The Mid-Autumn Festival is also known as the Mooncake Festival and Lantern Festival. Come and join the festival at Rangiora Library on Sunday 17 September where there will be Moon cakes for sampling and paper lantern making. There will also be a Chinese band featuring ancient acoustic musical instruments.
---
Word History & Calligraphy
Learn about the history of Chinese words and how the symbols came to be. The Chinese character originated from pictures, and have the history of thousands of years. Calligraphy is important to Chinese culture as children are required to learn in at a young age. You will have the opportunity to learn how to write your name using calligraphy.
---
Chinese Food Demonstrations
Step into a world of flavour at our Chinese Food Demonstration. Your taste buds will take you on an extraordinary journey into the heart of Chinese culture through the delightful celebration of flavours and traditions. Two dishes will be prepared and can be sampled; Shanghai Siu Mai which are a beautifully crafted type of dumpling and a work of art, and the Fresh Spring Rolls encased in rice paper. Culinary craftsmanship will be on display uncovering the cultural significance food has in Chinese culture.
---
Paper Cutting & Chopstick Challenge
Always wondered how to use chopsticks properly? Come and find out. Then put your skills to the test with the chopstick challenge! We will also be creating beautiful pictures and designs simply by cutting paper with scissors, which is widely popular among Chinese people.
---
Chinese Folk Guitar
Elvis Jiang is a graduate student of Lincoln University and has travelled to more than 30 countries. Elvis will be playing some Chinese folk and Māori songs too. Weather permitting this event will be held in the grass area outside the Rangiora Library entrance, or inside the library if it's raining.